The Nightly Nuge featuring Ted Nugent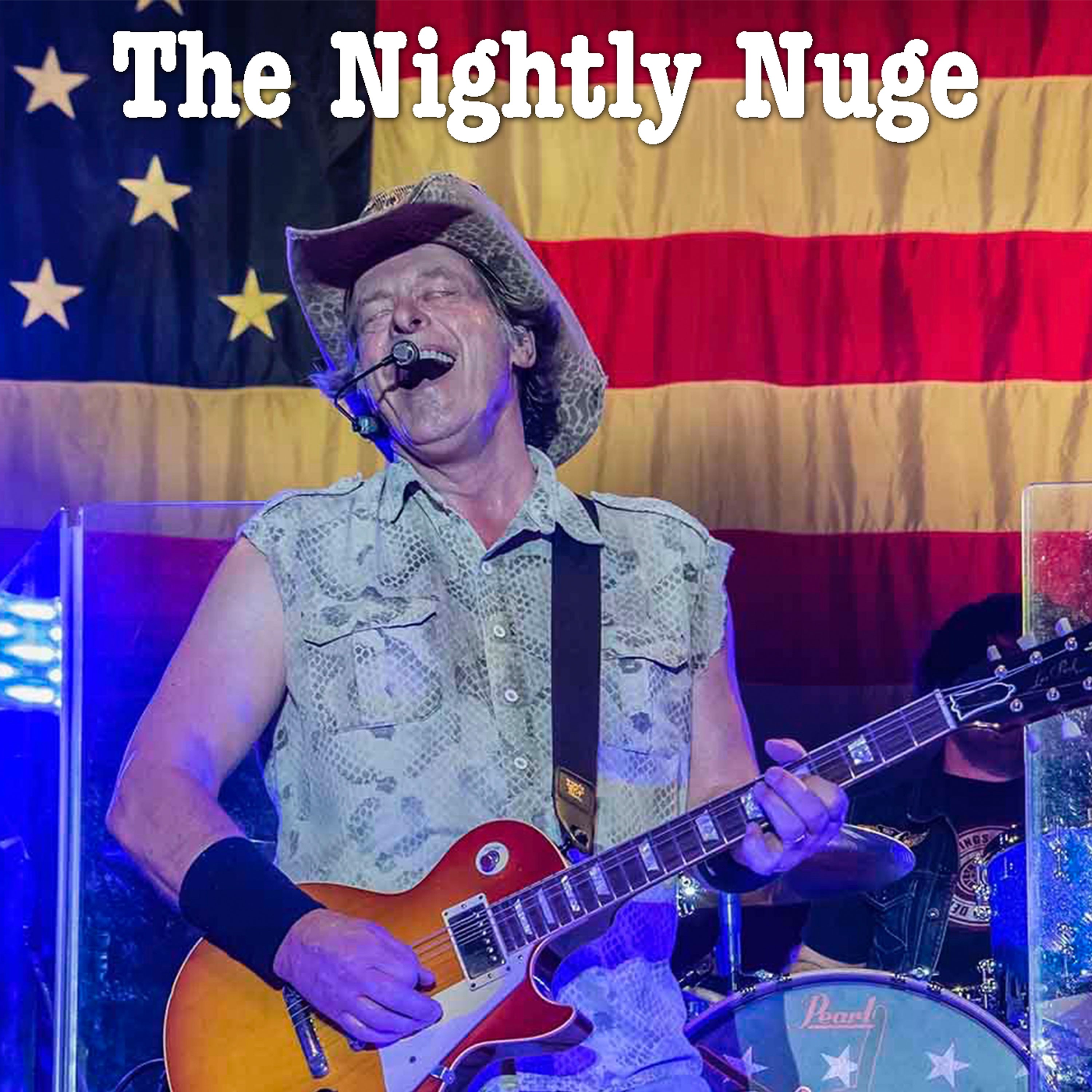 The Nightly Nuge is your chance to get Ted Nugent's take on the news of our world every night in a concise, fiery fashion that totally Ted. Each Nugecast highlights a hot topic in the news from Ted's point of view. He'll rip the fiction from the facts that the mainstream media wants to hide from you and enlighten you with truth, logic and common sense as only he can. The Nightly Nuge is the REAL news behind the fake news, designed for the busy lives of hard working Americans like you. The Nightly Nuge is Ted Nugent as you've never seen him before. Every night Ted and his co-host, Keith Mark, discuss and debunk the mainstream media's version of an important story by using truth, logic and common sense. These concise, fast paced Nugecasts might leave you laughing or crying, but always learning and inspired to be the best that you can be. The Nightly Nuge is a concise, fast paced look at a news story of the day presented by Ted Nugent as only he can. Each weeknight, a fresh new Nugecast explores the truth, logic and common sense behind a news story that Ted rips from the headlines and dissects. The Nightly Nuge is your source for Ted Nugent's presentation of commentary, facts, and his take on a wide range of topics in the news. Each nightly Nugecast is a concise and fiery perspective on events and happenings that impact you, your family, and your lifestyle.
Cancel Culture and Donald Trump, Jr. are back in the news courtesy of an unlikely source. Ted reflects on what it was like to be one of the first celebrities to be condemned for his support of the 2nd Amendment and a healthy lifestyle and declares his support of Don Jr..
News reports indicated a Mexican drug cartel is smuggling deadly crystal meth into the US via our Southern border. If that wasn't bad enough, it appears these highly addictive drugs were manufactured in China and India. Ted has a solution to this problem that plagues his home state of Texas and across America.